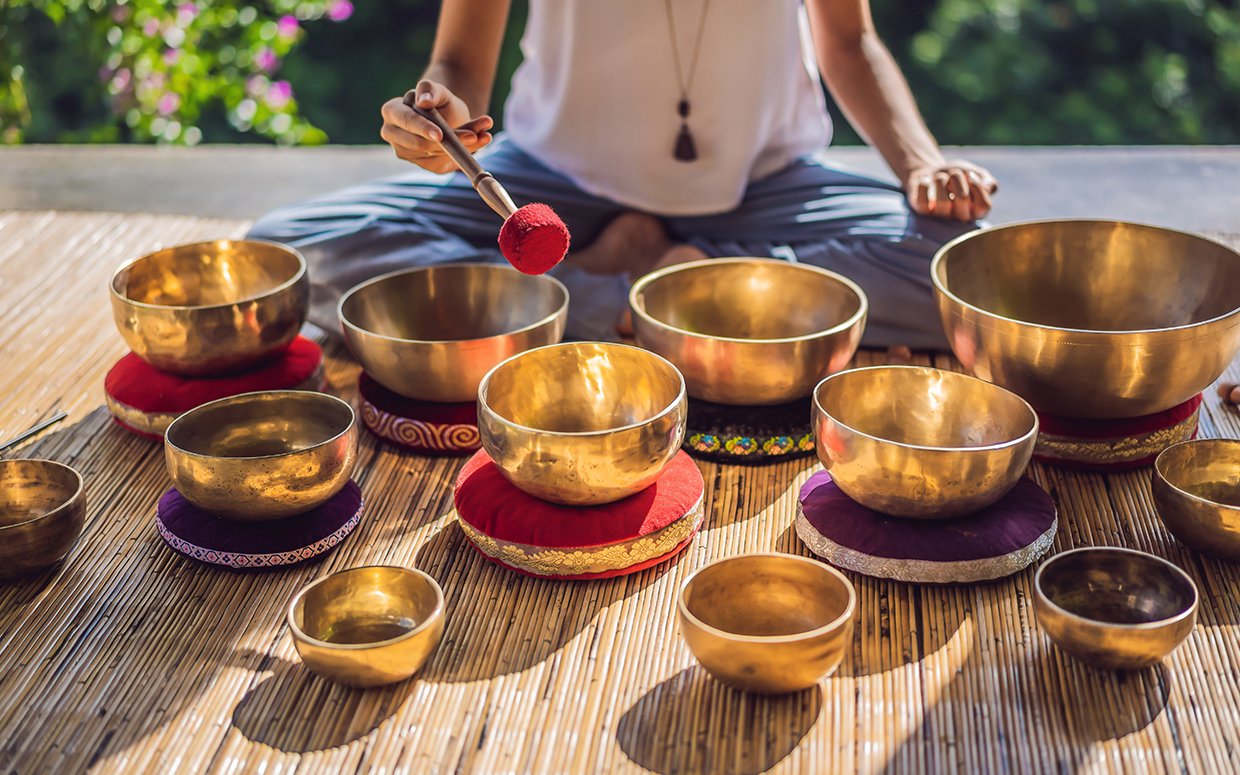 Relax and sit back: you've conquered Monday. Licensed Vibrational Sound Therapist Stephanie Moberg leads an open air sound bath atop our terrace to help you unwind after the work day and bring balance and harmony to help you jumpstart your week. From 6 to 7pm on the Terrace.
About Sound Baths & Stephanie Moberg
A sound bath is an improvised concert played with the intent of releasing energy that is no longer serving you and shifting to a more positive and relaxed state of being. During the sound bath, participants usually lie in a comfortable position on the floor (in savasana).
Stephanie plays a blend of chakra tuned quartz crystal singing bowls, Himalayan singing bowls, gongs, a wave drum, and chimes.
Stephanie is a Licensed Vibrational Sound Therapist, Reiki Master and Transformational and Empowerment Coach. She earned a Master's degree in Psychology and is amazed by the positive and powerful effects of vibration and sound on the brain and body. She believes that through the application of sound, vibration, and intention, we can bring balance and harmony to the mind and body. Frequency can be utilized to shift matter and consciousness, and positive vibrations can be healing medicine for the mind, body, and spirit.